EAST LANSING, Mich. — "Oh he's so soft. Hello! Oh, you're so handsome," cooed several Michigan State University golf team members.
Seven-year-old Zeke the Wonder Dog is no stranger to MSU's campus.
He is a regular fixture at the games cheering on fans and players, but Zeke's mission on Tuesday was to make people feel good by just being him.
"I'm a big dog person I've got some little dogs at home, and I'm so excited to go home and see them. They both mean a lot to me and just seeing a nice friendly dog just brings a little happiness to everything that's going on around here," said student Tegan Krajewski.
Spreading joy and happiness is something Zeke has a lot of experience with, and Tuesday, it was much-needed after a mass shooting Monday night left three students dead and five critically injured on campus.
"I really love dogs. Having one just makes you happy. Especially after all that happened, it's calming having something as cute as him nearby," said student Raul Murillo.
Zeke and his trainor, Jim Foley, spent the day on campus going to several buildings to allow people to get a good cuddle.
Hady Nayef and his family ran into the pup while heading off campus.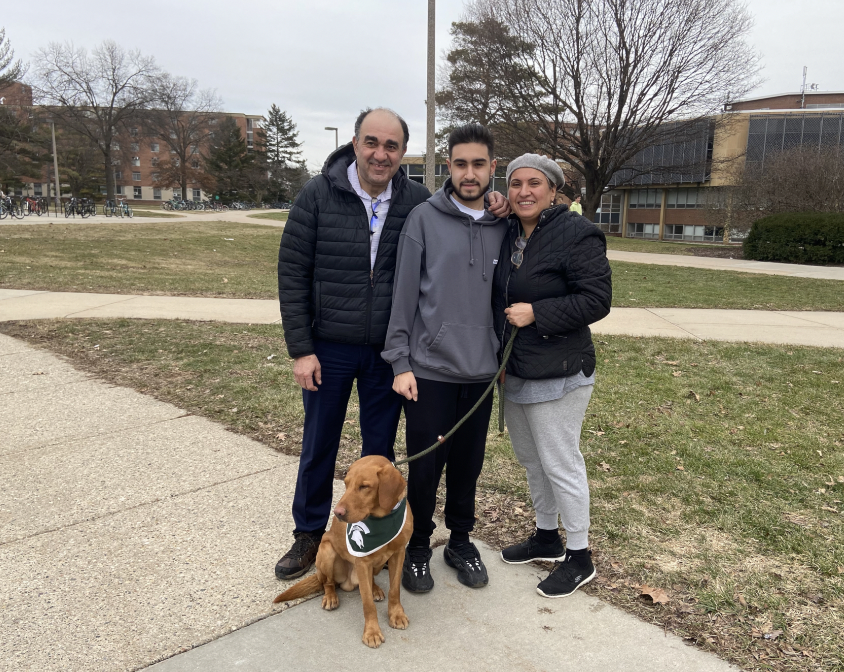 "As soon as I came up to him, he just put his head down to let me pet him. It's like he knew that I just needed some company," said Nayef.
Zeke was calming presence, in an otherwise chaotic time.
Want to see more local news? Visit the FOX47News Website.
Stay in touch with us anytime, anywhere.
Sign up for newsletters emailed to your inbox.
Select from these options: Neighborhood News, Breaking News, Severe Weather, School Closings, Daily Headlines, and Daily Forecasts.