EAST LANSING, Mich. — Instead of sitting behind a desk and teaching virtually, Michigan State University film and broadcast journalism professor Troy Hale, is grabbing life by the wheel and making the best of this pandemic while he can.
Like a lot of us stuck at home, Hale was getting bored after watching a lot of television.
"For my own sanity I wanted to get out and do something," he said."I binge watched a ton of Netflix and Amazon Prime and Youtube so I'm going to go do something."
So, he decided to start a little project that turned out to be not so little.
"I didn't realize how much work it was," Hale said. "Just like "oh yeah slap some paint on it. No."
He bought a new truck and a 1999 Palimino truck camper from Facebook market place. He decided he was going to travel while teaching.
"I said well I can go because I just need my laptop and the internet to really teach," Hale said.
He said he's taking COVID precautions seriously.
"I think this is the best thing to do right now is, you're out on your own in the middle of Nevada," Hale said.
He isn't exactly traveling alone, though.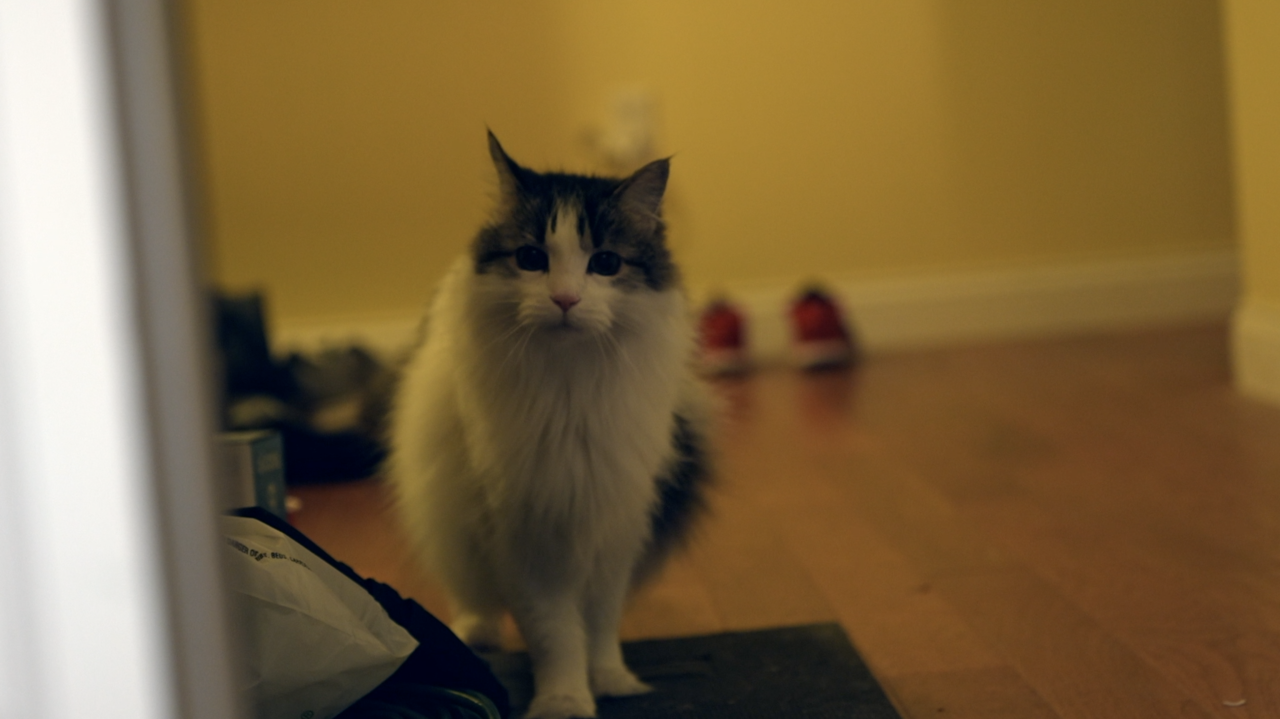 "The cat is coming with me," Hale said. "I kind of wanted to call him Dusty the Adventure Cat."
After four months of remodeling, the camper was finally ready to hit the road in search of some sunshine and warmth out west. When he started his adventure, that wasn't exactly what he found.
"The first night in the camper it was 9 degrees so it was cold," Hale said.
Now things are looking up.
"I'm heading out to the mountains that are right behind my truck there and the adventure kind of starts a little bit more," Hale said.
As far as Dusty the adventure cat; Hale said he makes for a pretty good car companion.
"He meows quite a bit in the car," he said. "I made this really nice bed for him in the passenger seat and he hasn't once been in that position."
Hale said his goal is to make it out to San Diego, CA to meet up with a former colleague, but he doesn't have any specific stop or time span to get there. It's just, wherever the road takes him.
"I have no deadlines right now. I have no places I have to be," he said
His students are helping him decide where to go next.
"I also have the map of all the spots that my students have said to me for places to go," Hale said.
Hale said he wants his students to take something away from this that isn't included in their weekly lesson plans.
"We're in this weird moment in time so find something that will make you excited," Hale said. "Don't get bummed out about everything right now. Let's find something you can do."
To follow along with Troy Hales adventure, check out his YouTube and Instagram pages at Professor on the Road. If you're a cat lover, you can also follow his cat Dusty the Adventure Cat on Instagram to see the journey through his eyes.
Want to see more local news ? Visit the FOX47News Website.
Stay in touch with us anytime, anywhere.
Sign up for newsletters emailed to your inbox. Select from these options: Breaking News, Severe Weather, School Closings, Daily Headlines and Daily Forecasts.