JACKSON, Mich. — It's an interesting location in Jackson – the Y-corridor on the north side of town.
"That was actually where U.S. 127 used to go through, so this is 1950s infrastructure, and it's no longer a U.S. Highway," city Public Information Officer Aaron Dimick said.
Now it's time for a revamp. Crews will be working on a 1.5 mile area of Lansing Avenue starting from Blackstone Street to Steward Street all the way up to Clinton Road and Hill Street.
"It really needs to be redesigned to make it safer for drivers and pedestrians. We don't need that much concrete in the area," Dimick said.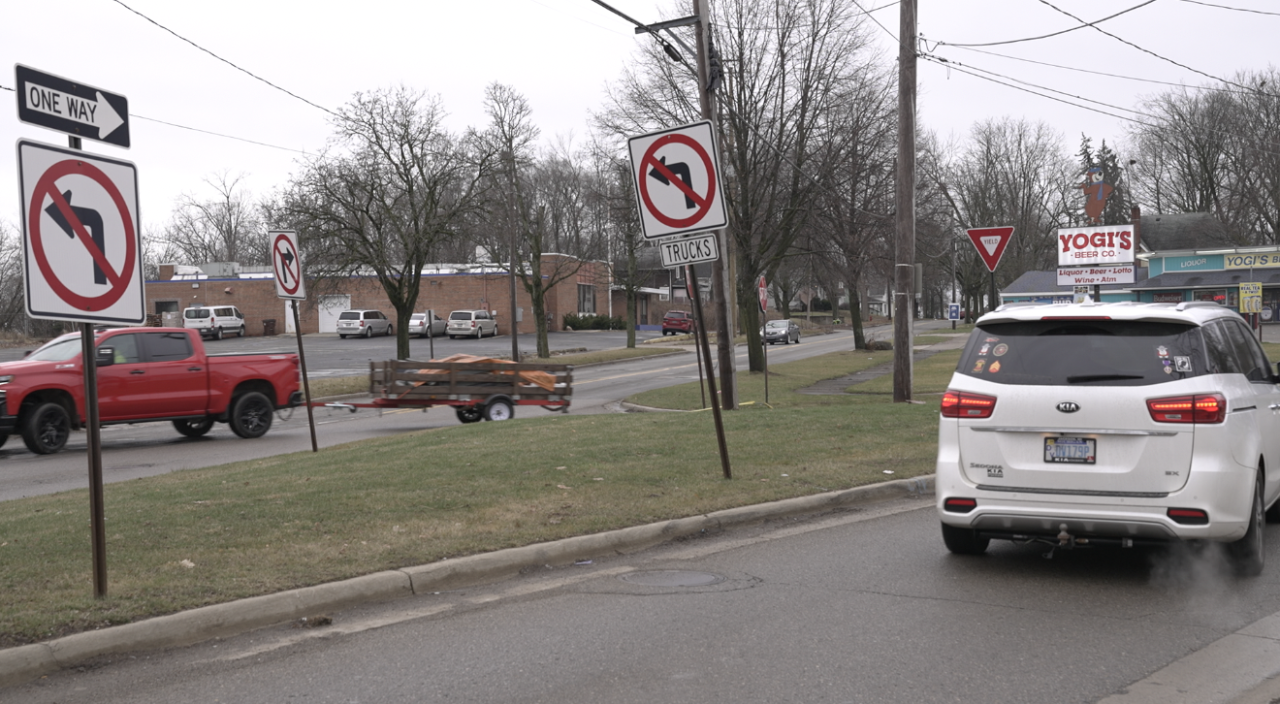 So, redesign they will by giving it what they call a "road diet."
They're looking to realign Blackstone Street and Lansing Avenue to connect North Blackstone into Lansing Avenue at a 90-degree angle. Blackstone would turn into three lanes at Louis Glick Highway.
Lansing Avenue between Steward Street and Clinton Road would go from four lanes to three. Lansing Avenue at Clinton Road would be realigned to connect with Hill Street.
"It's really reducing the area to make it safer for pedestrians and drivers and make it a more functional drive and walk for people," Dimick said. "I think anyone who has driven through that area may have been confused in the past as to what lane they should be in or what street to turn on."
They also plan to bring in new lighting and traffic signals, but because this project is in the very early stages, the city says nothing is set in stone just yet.
"We really want to look at how people move about the city, and how we can make it more efficient and upgrade our infrastructure because really, that area was designed in the 1950s, which was close to 70 years ago. This is a really old infrastructure that needs an upgrade," Dimick said.
Work is expected to start sometime this year.
Want to see more local news? Visit the FOX47News Website.
Stay in touch with us anytime, anywhere.
Sign up for newsletters emailed to your inbox.
Select from these options: Neighborhood News, Breaking News, Severe Weather, School Closings, Daily Headlines, and Daily Forecasts.