EAST LANSING, Mich. — The Meridian Township Police have begun a deer cull that will kill up to 150 white-tailed deer by the end of March.
Meridian Township Police Sgt. Andrew McCready said it comes as a response to resident complaints regarding private property damage, negative impacts on parks and land preserves and car-deer collisions.
"We applied for a nuisance permit with the DNR," McCready said, "which allows us to bait and then also we have exemptions from the firearms rule for instance. We're using firearms to cull the deer."
There were 153 reported deer-car collisions in 2019, up 13 percent from 2018, according to the township's deer management program report.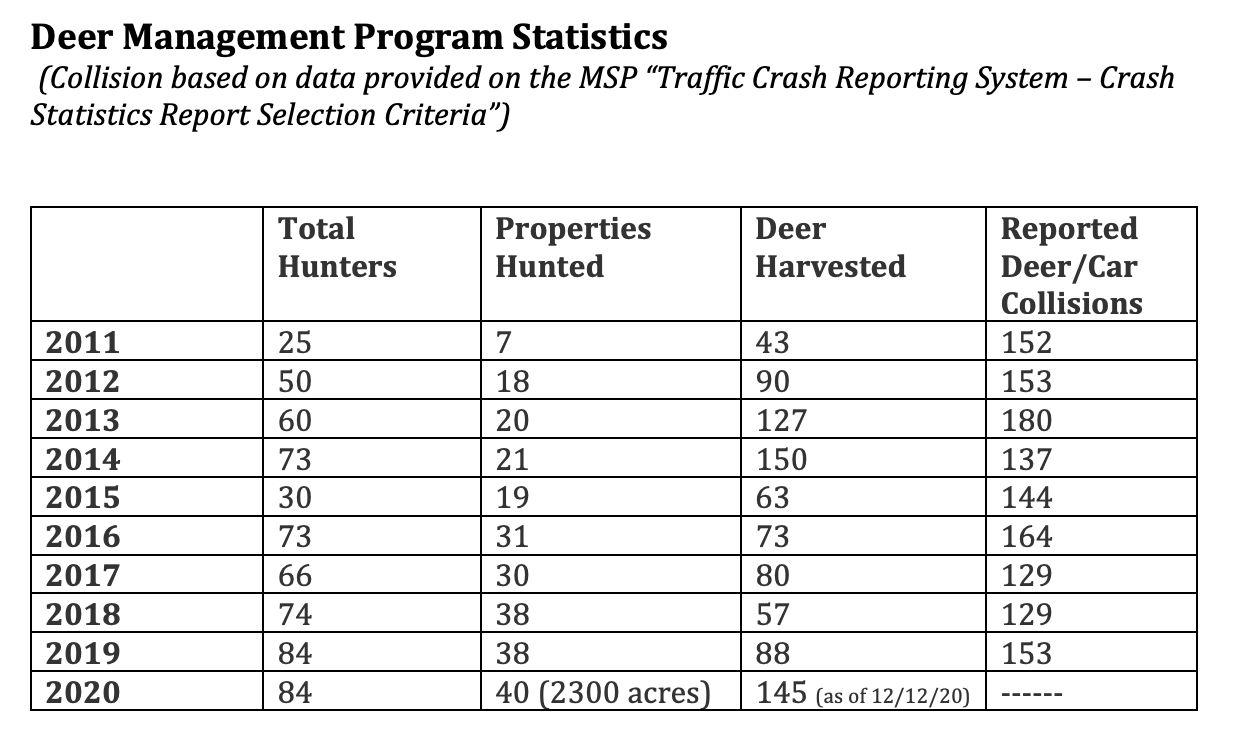 McCready said the cull will not interfere with hunters or disrupt the community.
"We're only culling antlerless deer so as not to interfere with any hunters," he said. "And we're doing the cull in the overnight hours so as not to endanger any members of our community as most people are not out in the public and so on during the evening hours."
The cull will take place from 6 p.m. to midnight on weekdays.
McCready also says the response from the community so far has been positive.
"Thus far, they've been all supportive. We've received calls from people asking us to put sites on their property in fact," he said. "We've not done that as of yet. We're using sites that were selected for the safety of the community so as not to disrupt neighborhoods or the public."
The Michigan Sportsmen Against Hunger will pay for the processing of the deer. Every deer killed will be processed and donated to families in need.