1 suspect arrested, another WANTED in Lansing homicide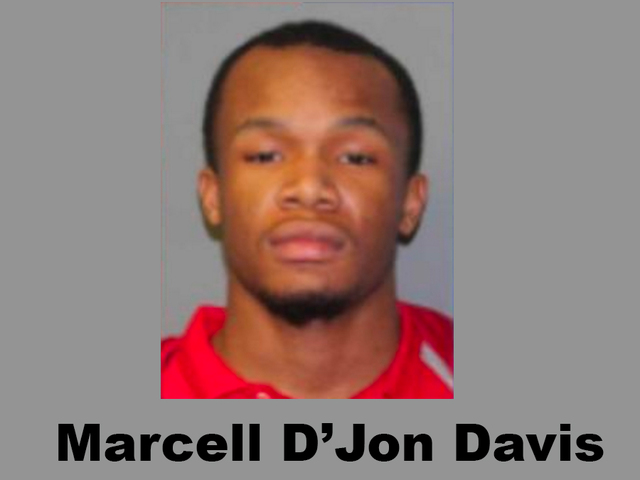 Police are searching for a suspect in last week's homicide on Lansing's south side.
21-year-old Marcell D'Jon Davis of Lansing should be considered armed and dangerous. He is a suspect in the shooting death of 27-year-old Matthew Smoke, who was found shot in a vehicle in a parking lot of a business in the 3000 block of South Washington on the night of Monday, November 21.
Police are urging people to call 517-483-4600 with Davis' whereabouts and urge not to approach or make contact with him.
Another suspect in Smoke's murder was arrested and charged late Wednesday.
24-year-old Derabian Carthell of Lansing was arraigned on open murder, armed robbery and three weapons charges and remains behind bars with no bond.
Police believe Smoke had just left a business and got into his car shortly before 7pm on Monday, November 21 when he was approached by an armed suspect. Investigators believe the two had an argument and that's when Smoke was shot. He later died of his injuries at a hospital.