Sponsored by Holt and Dimondale Insurance Agency. Send your photos to this gallery by emailing them from to yespics@fox47news.com.
My Grandfather from WW2 US. Navy
My father Retired US Army Vietnam and Desert Storm Veteran.
Michael F. Faulhaber
AWS2 Trey Hornberger Serving on the USS EISENHOWER.
Pvt. Matheaux Cooke
SSG Michael Johnson of Holt
Adam Saed from Springport MI
Mychel horton
Todd Skinner, USN Retired from Clio MI
Quentin Nace, US MARINE from Springport, Mich.
PFC Joe Hartig III who served in the 173rd Airborne as a Paratrooper in 2003 in Vicenza, Italy from his hometown of Charlotte MI
Allen Manley, US Navy. Serving on the his first tour on the USS Abraham Lincoln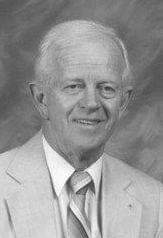 Shane Goodale shared this picture of his father in heaven, Roger Goodale. He was in the military for eight years.
Glay Hood
WWII Veteran
102 years old (103 in August)
Photo by: James Swoboda