Ingham County teen wins jackpot in lottery scratch off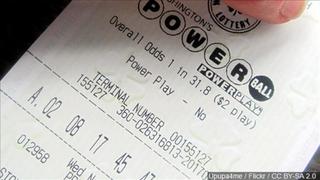 (LANSING, Mich)-- Well its not exactly a pot of gold, but one Mid-Michigan teen did win something like it: a $500,000 jackpot.
On Friday, a 19 year old Ingham county resident spent Saint Patrick's Day claiming the lottery prize he won playing the Golden Wild Time Instant Game.
The lucky teen bought the scratch off ticket from a Sunco gas station in Williamston.
The 19 year old says he wants to remain anonymous, but told lottery officials he's keeping $5,000 for himself to invest.
The rest he's giving to his parents as a payback for what they have done for him and his sister.