LANSING, Mich. — Each week we put together a list of some of the top things to do in Mid-Michigan. Check out our Weekend Top 5 you will not want to miss!
Threadbare Mitten Film Festival
The 2019 Threadbare Mitten Film Festival, aptly titled "Bright Lights, Big City", will be the first time the festival will be within the city limits of Lansing. The festival, which started in Charlotte, MI in 2017, will be taking place in Lansing's REO Town neighborhood Thursday, September 5th – Saturday, September 7th, and will feature sixty two selections from thirteen different countries, however a third of the selections will be films from Michigan. The festival will also feature two free community screening events, four feature films, and a multitude of Michigan, U.S., and World Premiers. Participating venues for the festival will be REO Town staples Blue Owl Coffee, Reo Town Pub, and The Robin Theatre. Limited Festival Passes are available for $25.00. For more information, & to purchase tickets, visit www.threadbarefilmfest.com
Clean Comedy with FREE SHRUGS IMPROV
Free Shrugs Improv is back and better than ever with the always popular Clean Comedy show. Join us Saturday, September 7th, 7:00 pm in the Doty Center at Great Lakes Christian College in Lansing for an interactive stage experience featuring hilarious scenes and family friendly games based on YOUR suggestions. You bring some creative ideas, we'll bring some funny content that is appropriate for all ages. Admission is just a $5 suggested donation at the door. Everyone is welcome at this family friendly event!
September 7, 2019
Location: 6211 W. Willow Hwy., Great Lakes Christian College, MI
Time: 7:00 PM to 9:30 PM
Price: $5.00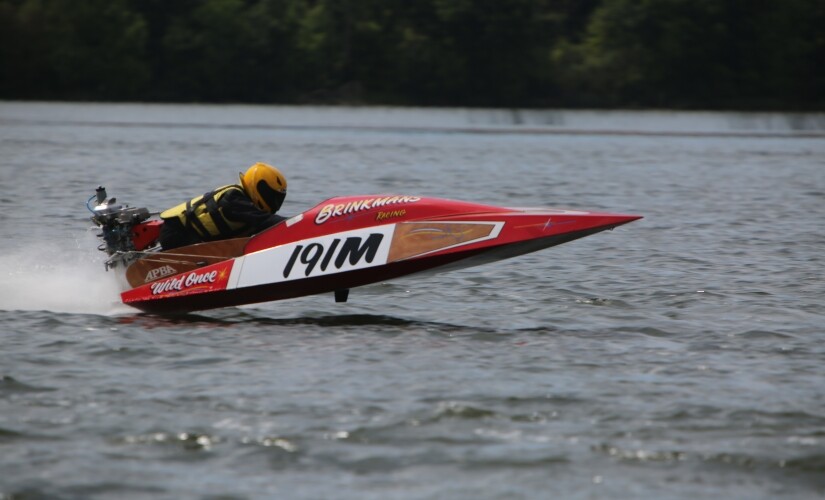 Outboard Boat Racing on Grass Lake
For more than 30 years the Michigan Hydroplane Racing Association (MHRA) has brought its annual power boat races to Grass Lake to tally up points in the race for the association's annual driver of the year trophy. One of the many races sponsored by the association each year, the Grass Lake race, dubbed the "Wild Ones Regatta" has grown every year with new races, new drivers, expanded sanctioning, and boat racers from across the Midwest and Canada.
On September 7th - 8th, visit beautiful Grass Lake in the village of Grass Lake, MI to see the American Power Boat Association's Stock and Junior Outboard Hydroplane Racing. The event is free and only requires a waiver to be signed for pit entry. If you like motorsports come out and witness 9-12' outboard powered hydroplane reaching speeds up to 80 mph.
There's nothing mediocre about this middle distance race. The Spartan Super offers the ideal blend between distance and speed. Offering racers a true athletic test. If you consider yourself a more seasoned athlete determined to push beyond excuses, you just might have the mettle for a Spartan Super. Serving up 24-29 Spartan Obstacles and 8-10 miles of rugged terrain, the Spartan Super spares no one. Developed as the second race in the Spartan Trifecta, the Super is where you prove to yourself you've got everything it takes to face the Beast.
When is the Spartan Race? September 07-08, 2019
Where is the Spartan Race? Michigan International Speedway, Brooklyn, Michigan
Where do I register for the race? To register for the Spartan Race Super and Sprint Weekend, visit their website .
Riverwalk Theatre Presents: Pippin
There's magic to do when a prince learns the true meaning of glory, love and war in this unforgettable musical masterpiece.
August 29, 2019 - September 8, 2019
Recurring weekly on Sunday, Thursday, Friday
Location: 228 Museum Dr., Riverwalk Theatre/Community Circle Players, MI
Phone: 517-482-5700
Price: See website for ticket pricing
Want to check out other events around our town? Visit the FOX47News Website .
Stay in touch with us anytime, anywhere.
Download our free app for Apple and Android
and
Sign up for newsletters emailed to your inbox.
Select from these options: Breaking News, Severe Weather, School Closings, Daily Headlines and Daily Forecasts.