New fix could ease shoulder pain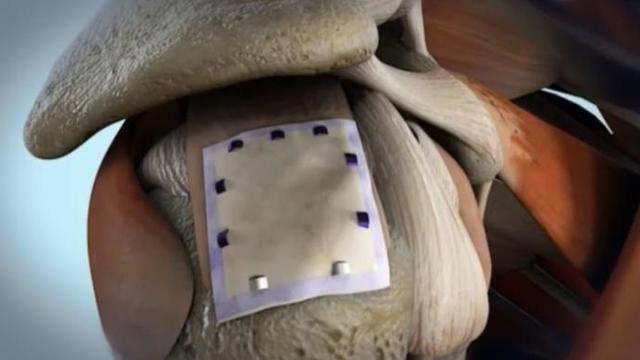 Doctors at Baylor College of Medicine say more than four million people in the U.S. have rotator cuff injuries every year, and for the injuries that require surgery, patients are hesitant because of the long recovery time.
Now, some doctors are using a collagen implant to absorb the strain on the rotator cuff and, they say, give it a better chance to heal.
"The rotator cuff has little fibers in it, almost like fabric, so as you accumulate birthdays and the cuff just accumulates wear and tear it will thin and fray and sometimes even tear through all the way just like the fabric on a pair of jeans over your knees," says Dr. Theodore Shybut, orthopedic surgeon with Baylor College of Medicine & Baylor St. Luke's.
Shybut is using a new procedure called a Rotation Medical Bioinductive Implant, a patch Shybut puts over the tear.
Recovery time for a traditional rotator cuff repair is about six to 12 months, but with this new method, some patients have had full mobility at five months.
Shybut is cautiously optimistic that these results and shorter recovery could be the new standard for this kind of surgery.
Read more: http://bit.ly/2GQhhGr