The CDC has announced a listeria outbreak with some deli ham.
Johnston County Hams is recalling their deli ham, which includes country ham.
Four people have become sick in 2 states.
The CDC says do not eat, serve, or sell the recalled deli ham.
Here are the products that are part of the recall:
Johnston County Hams, Inc. Country Style Fully Cooked Boneless Deli Ham
Ole Fashioned Sugar Cured The Old Dominion Brand Hams Premium Fully Cooked Country Ham with sell-by dates from 4/10/2018 to 9/27/2019
Padow's Hams & Deli, Inc. Fully Cooked Country ham Boneless Glazed with Brown Sugar
Premium Fully Cooked Country Ham Less Salt Distributed by Valley Country Hams, LLC. with sell-by dates from 4/10/2018 to 9/27/2019
Goodnight Brothers Country Ham Boneless Fully Cooked
The ham products were produced from April 3, 2017 - October 2, 2018.
The label has establishment number EST.M2646 inside the USDA mark of inspection.
"Even if some ham was eaten and no one got sick, do not eat it. If you do not know if the ham you purchased was recalled, ask the place where you purchased it or throw it away," says the CDC.
You should even wash and sanitize refrigerator drawers, shelves, and deli slicers.
If you develop symptoms of a Listeria infection after eating recalled deli ham products, contact a healthcare provider and tell them you ate recalled ham. This is especially important if you are pregnant, age 65 or older, or have a weakened immune system.
The signs of an infection are fever and diarrhea.
People with the infection usually report symptoms starting 1 to 4 weeks after eating food contaminated with Listeria; some people have reported symptoms starting as late as seventy days after exposure or as early as the same day of exposure.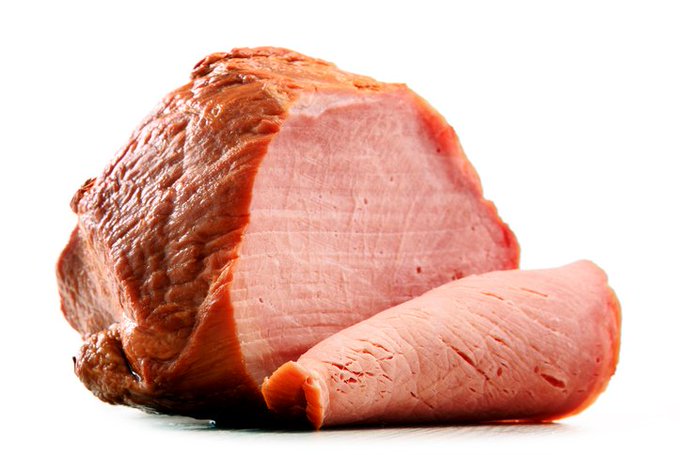 Listeria outbreak: Johnston County Hams deli ham recalled after 4 people sick in 2 states. Do not eat, serve or sell recalled deli ham, which includes country ham. Learn more: https://go.usa.gov/xPkBz .