Grand Ledge house fire is under investigation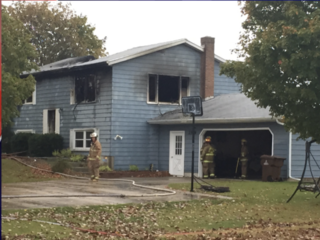 A fire broke out Wednesday morning at a home in the Grand Ledge area. The first call came in around 6 a.m. and several fire departments assisted.

The fire appears to have caused a lot of damage. Flames were seen upon arrival from the second floor window and it appears the roof has caved in.

The house is located on Mt. Hope between Oneida and Benton Roads in Grand Ledge. The road was closed to traffic for a few hours while firefighters worked at the scene.
Firefighters say no one was home at the time of their arrival and the fire is under investigation.

There were no injuries reported and no sure cause at this time.