Detroit-area judge on the hook for $1.1M to former employee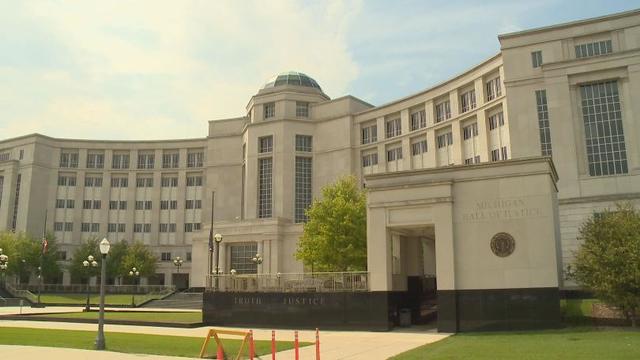 DETROIT (AP) - A former court employee who said she was illegally fired will have to pursue a Detroit-area judge — not taxpayers — for a $734,000 jury verdict.
The Michigan Supreme Court said Friday that it will let an appeals court decision stand. It means Dearborn Judge Mark Somers is responsible for paying the award to Julie Pucci, as well as more than $360,000 in legal fees.
Somers says he eliminated Pucci's job in 2006 during a staff reorganization. But Pucci sued, alleging she was fired after she complained that the judge was sending religious messages on stationery and proselytizing from the bench.
Before trial, Somers signed an order to make Dearborn liable for employment decisions. But the jury verdict against him was in his "personal capacity," not in his official role as judge.
The appeals court said it's a critical distinction that frees Dearborn taxpayers from liability in the Pucci case.