CAATA hosts human trafficking awareness day conference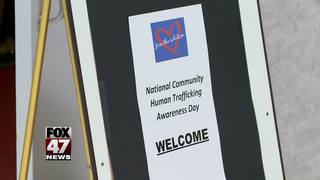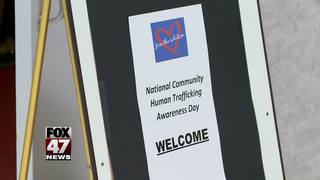 On Thursday, the Capital Area Anti-trafficking Alliance (CAATA) hosted a National Community Human Trafficking Awareness Day Conference at the Capital Area District Library.
The free event ran from 1:00 p.m. to 4:30 p.m. and was in recognition of Human Trafficking Awareness Month and Human Trafficking Awareness Day.
Attendees heard from guest speakers and took part in discussions about human trafficking and what sources are available to fight it.
"I am very excited by what this conference will do. It will bring together experts on different areas of human trafficking and bring together many people in the area that can be change agents with creative ways to attack trafficking that is a problem in Lansing!" said CAATA Chair Dr. LaClaire Bouknight. "Faith based organizations, community based organizations, parents, teachers, and healthcare professionals are all part of the solutions!"
CAATA strives to collaborate and form a network of organizations that will identify victims of human trafficking, provide trauma informed services to victims of human trafficking, and provide community education and prevention activities in the greater Lansing area.
If you would like more information about this topic, please contact Amanda Pinckney at caatamidmichigan@gmail.com or at caatamichigan.org