A historical treasure unearthed! Michigan State University announced that workers recently discovered a century-old observatory foundation on campus.
According to the university, workers with the university's Infrastructure Planning and Facilities were installing hammock posts near West Circle Drive when they struck something in the ground that was impenetrable.
MSU's Campus Archaeology Program started investigating, the university said, and determined that what they struck was actually the foundation of the first observatory on MSU's campus. It was reportedly built in 1881.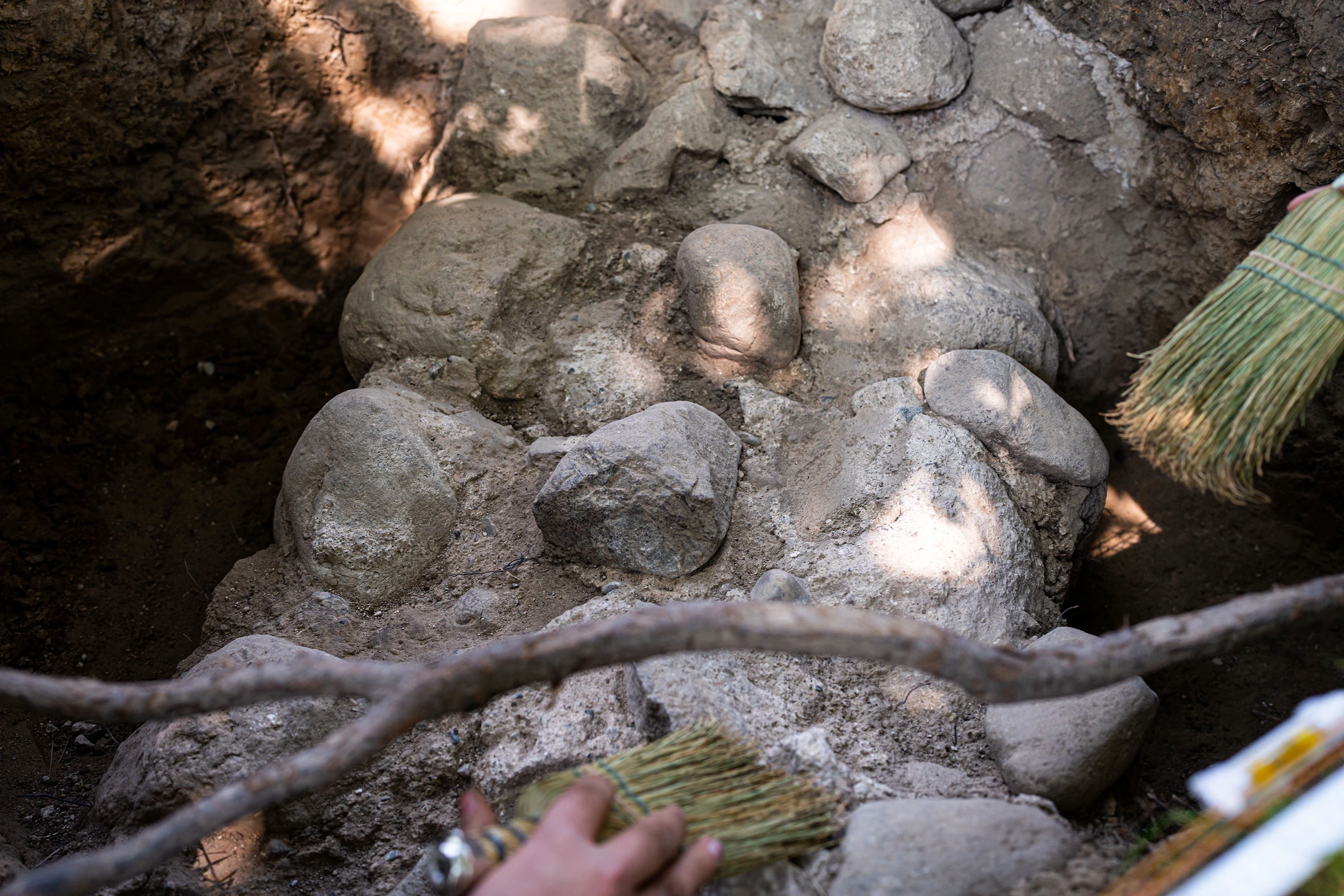 The foundation of MSU's first observatory. Photo credit: Nick Schrader, MSU University Communications.
"It gives us a sense of what early campus looked like in the late 19th century," said Ben Akey, MSU campus archaeologist and anthropology doctoral student, in a news release. "The original campus observatory was built and used at a time when Michigan Agricultural College — what would become MSU — was a radically different institution with only a handful of professors and a relatively small student body."
According to MSU, the first observatory was build by Presser Rolla Carpenter; he graduated from Michigan State Agricultural College in 1873.
"In the early days of MSU's astronomy program, Carpenter would take students to the roof of College Hall and have them observe from there, but he didn't find it a sufficient solution for getting students experience in astronomical observation," Akey said in a news release. "When MSU acquired a telescope, Carpenter successfully argued for funding for a place to mount it: the first campus observatory."
Read more about the history and incredible discovery here.