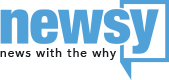 fox47news.com
National News Partner
Olympic Russian Curler Found Guilty Of Doping - Agrees To Return Medal
Russian Olympic curling medalist Aleksandr Krushelnitckii has been found guilty of doping. He tested positive twice for a heart medicine that's been banned from the Olympics since 2016.
Krushelnitckii had won bronze in the mixed doubles curling event with his partner and wife Anastasia Bryzgalova.
On Wednesday, the Court of Arbitration for Sport said in a statement the duo's results have been disqualified, and they have agreed to return their medals. Krushelnitckii has also been disqualified from all competitions after the Winter Olympics "pending a final decision on his violation."
This investigation comes at a delicate time for Russia — after a major doping scandal barred the country from officially participating in the 2018 Olympics.
Russian athletes who passed "strict criteria" and wanted to participate in the Olympic Games had to compete as "Olympic athletes from Russia."
---
Trending stories at Newsy.com