Purple Carrot Celebrates Baseball with "Opening Day Salad"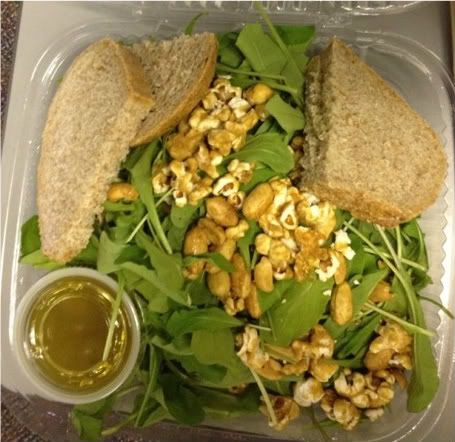 Even if you don't make it to Opening Day for the Detroit Tigers or the Lansing Lugnuts, The Purple Carrot Truck has you covered with their Opening Day salad.
Fresh arugula, peanuts and caramel corn, topped with an Oberon vinaigrette - its unique combination of ballpark favorites will have you singing "Take Me Out to the Ballgame" with more fervor than ever before.
The Purple Carrot Truck will be serving up Lansing today and East Lansing tomorrow for lunch. Check out their Facebook page or website for menu and location info.