Pinterest Pick: Cinco de Mayo Piñata Cookies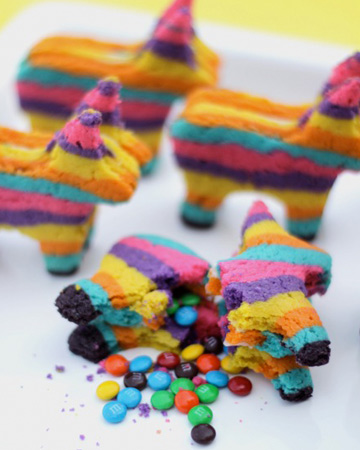 Photo Credit: She Knows
Pinterest is awesome because it gives its users plenty of inspiration for whatever event, mood, or interest, but I've especially enjoyed seeing how creative people are when it comes to different holidays.
With Cinco de Mayo coming up this weekend, there is a lot of room for fun and creativity, whether it comes to decorations, meal ideas, or colorful treats.
That's why I love these Piñata Cookies from She Knows, which are an amazing play on the piñata concept, only with sweets!
It's no wonder I've seen this great idea pinned on Pinterest a countless number of times in the last couple of weeks. Check out the recipe and how-to at the link. Plus, here's an instructional video if you're feeling inspired.
This would be great for a birthday party too!
This site uses Facebook comments to make it easier for you to contribute. If you see a comment you would like to flag for spam or abuse, click the "x" in the upper right of it. By posting, you agree to our Terms of Use.