Hair: The Long and Short of It


From middle school through my college years, my hair was a way of expressing myself - maybe it's due to the fact that my school had a dress code, so there wasn't as much room for personal expression when it came to fashion.
I did everything from chopping it off to dyeing it unnatural shades of purpley-red out of a bottle at home to getting it permed to highlighting it a bright blonde. For so long, I was restless with it, always wanting to change it - in its natural state, my hair was a dull, typical shade of brown, sometimes wavy and usually not.
I also went through the internal battle that most women and girls go through - to grow it out or to cut it short. Shorter hair is easier to wash, dries faster, is less maintenance. Yet once a woman decides that she wants to grow out that shorter hair, there is a dreaded "growing out" period that lasts for approximately 40 years. It's during that "growing out" period that many end up deciding to chop it off again and begin the vicious process all over again.
Still, once hair gets past the shoulders, stays in a ponytail without bobby pins, things start to look up. There are more options, but with those options and longer locks, come more responsibility: more hair products, more time, more effort.
I think the reason why I changed my hair around so much during that time was to keep the routine fresh and different. It was so easy for me to get bored, and hair was a fun way to express myself and change myself without doing something too drastic.
Now that I'm in my mid-20s, it's difficult to recognize or remember that girl. I've been growing my hair out for the last couple of years, and aside from the addition of some hair feathers last summer, I haven't done much with it. It's a shade of brown that matches my eyebrows (oh yeah, I used to let the salon lighten my eyebrows with bleach to match my lightened hair), and the only change that excites me is when I notice how much longer it has gotten.
My goal is to have mermaid hair at least once in my life, or Alanis hair I like to call it. Yet when I get to that goal, what next?
My guess is that I'll be high-tailing it to my hair salon for a shoulder-length bob.
Yet just a week or so ago, I had a dream where I had chopped my hair super short... Linda Evangelista short. And I was absolutely devestated. How could I have taken myself all the way back to Hair Square One? It was the first morning in awhile that I was happy to wake up to a tangled mess of my long hair.
What is it about our hair that inspires envy, self-loathing, stress, pride, confidence, the need for change?
I can't say for sure, but maybe Lady Gaga has the answer: "I've had enough, this is my prayer, that I'll die livin' just as free as my hair."
I'm hoping I can live as free as teenage-Stefanie's hair.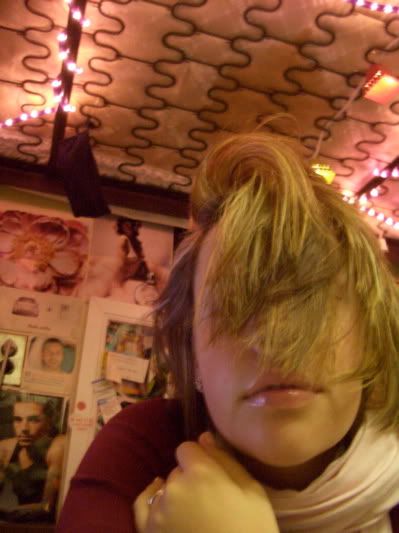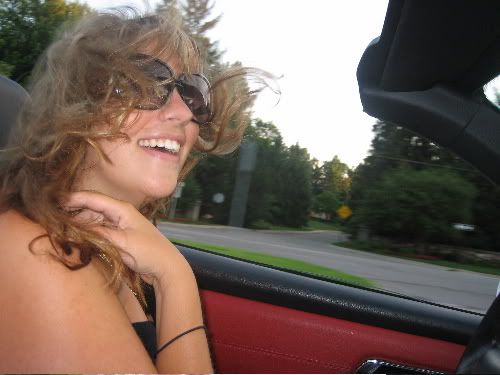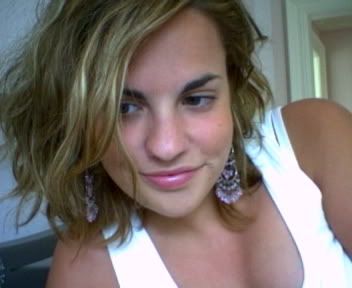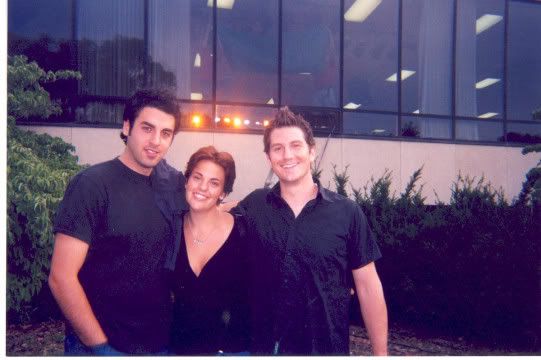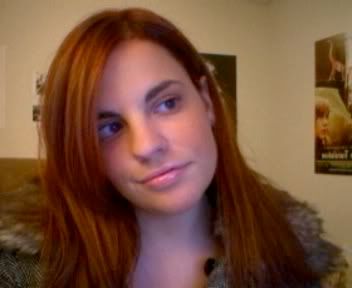 This site uses Facebook comments to make it easier for you to contribute. If you see a comment you would like to flag for spam or abuse, click the "x" in the upper right of it. By posting, you agree to our Terms of Use.