Bet on Benefit's Brow Bar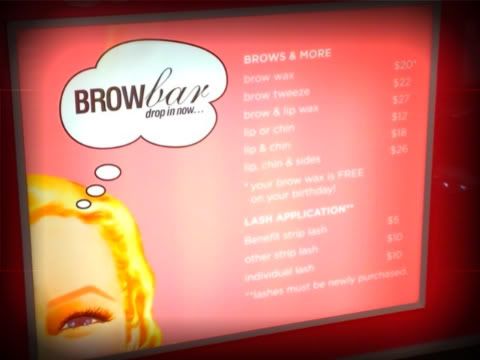 Living in Chicago, I was spoiled by having a brick and mortar Benefit store close by on Armitage in Lincoln Park. Benefit not only makes great and adorably-packaged beauty products, but they also have the Brow Bar - a full-service wax station that not only tames eyebrows, but also offers other types of facial waxing and eyelash applications.
I was a Brow Bar fangirl until moving back to the Lansing area, where there wasn't a Brow Bar to be found.
So imagine my delight when an ULTA opened in Okemos, nestled between Target and Kroger. The beauty retail store has everything from high-end cosmetics to drug store favorites, as well as a full-service salon. But perhaps most importantly, they have a full Benefit area, complete with Brow Bar!
The eyebrow guru extraordinaire at this location is Tabetha James, who in the span of about 20-30 minutes turns my overgrown eyebrows into beautiful, clean arches.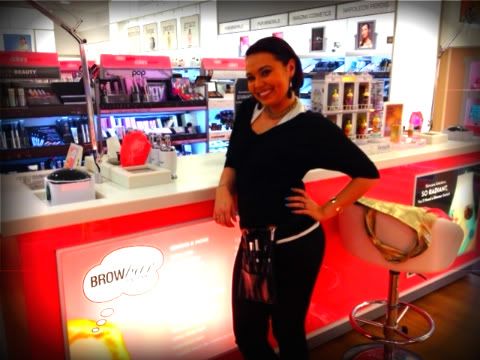 Tabetha accepts walk-ins, but to guarantee an immediate eyebrow taming, I've been calling ahead to ULTA to schedule an appointment with her.
An eyebrow wax at the Brow Bar includes waxing over the general areas surrounding the brows, and then going in with tweezers for those stubborn strays. I also love that Tabetha goes in with scissors to trim down my Groucho Marx brows that get too long.


But perhaps my favorite perk of getting my brows done at the Brow Bar at Benefit more than any other place is the complimentary makeup touch-up afterward. I know I'm not the only girl who feels like a red-eyed raccoon face after getting an eyebrow wax. Having Tabetha apply some concealer, foundation, and highlighter to the skin surrounding my eyes makes it much easier to go about my day without feeling self-conscious. In fact, I feel even better because I've got beautiful brows and even skin tone to match!
Eyebrows make such a difference in how a person's face looks, whether we realize it or not. In middle school, I took Tweezers to my eyebrows and practically destroyed them for good - that was before natural, bushy brows were 'the thing' yet again. Now I know better, and am thankful they grew in after the disastrous efforts of my 14-year-old self to thin them out.
In fact, my eyebrows are now one of my favorite and perhaps most-distinct features. That's why they need a little TLC every now and then, and that's when I turn to Tabetha at Benefit's Brow Bar.

---
Contact ULTA at 517.318.0413 and make an appointment with Tabetha at the Brow Bar if your brows need some TLC, too.
This site uses Facebook comments to make it easier for you to contribute. If you see a comment you would like to flag for spam or abuse, click the "x" in the upper right of it. By posting, you agree to our Terms of Use.