"Celebrate Everylove"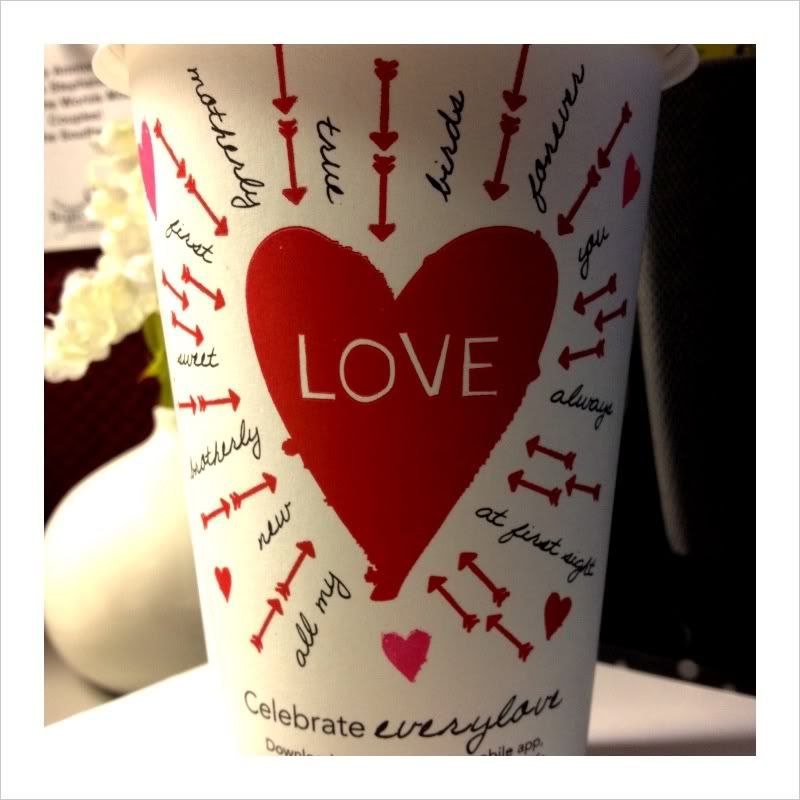 When it comes to Valentine's Day, I've been on both sides of the fold. Despite being with my husband now for almost eight years, that still means that more than two-thirds of my life was spent without a love on February 14th. My freshman year of college, a bunch of us girls got dolled up to go out to dinner and saw the Spartan Dischords perform a concert at the Fairchild Theatre at MSU. It showed us that we could enjoy a night of sisterly love and not pay too much attention to the happy couples prancing around campus.
I think that's why, despite having valentines in my husband and puppy now, I love the concept of Starbucks' new love-themed cups. From motherly love to true love to love at first sight, there are all kinds of love that can be celebrated out there.
One trip to Target and you'll see an entire section of Valentine's Day cards in all categories and for a number of lucky recipients.
The idea of celebrating "everylove" is one I think anybody could appreciate - from a happy singleton to someone who's paired off to someone who might have given up on it all together, love actually is all around...
This site uses Facebook comments to make it easier for you to contribute. If you see a comment you would like to flag for spam or abuse, click the "x" in the upper right of it. By posting, you agree to our Terms of Use.