A Fox-filled Christmas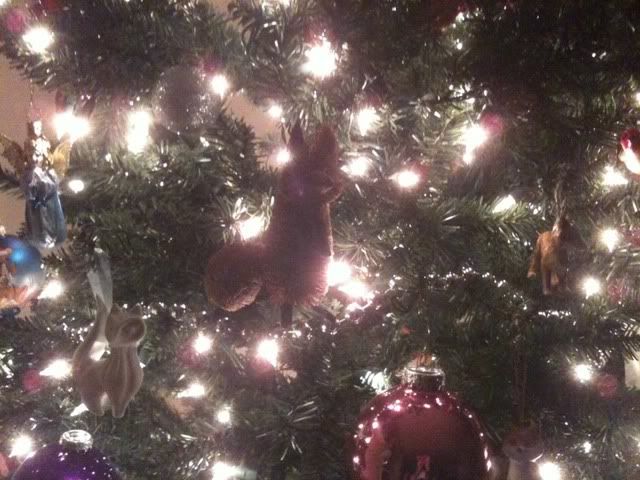 a few of our foxy friends on our Christmas tree
Ever since adopting our dog Zuzu, people have said that she reminds them of a fox. It took a DNA testing kit at the vet's office to find out her breeds: Pekingese and Pomeranian. Yet her distinctive features - from her bushy tail to her big pointy ears to her burnt orangey-red fur - make her one foxy little dog.
Over the three Christmas seasons that we've had so far with Zuzu and have had in our house together, we've been collecting fox ornaments. What started out as a couple has now turned into a collection of seven or eight ornaments, and the number is growing each year.
Lately I've been seeing foxes on everything, from a sequined sweater at Urban Outfitters to knit scarves and other trinkets on Etsy.
The collector in me hopes that this trend continues, but another part of me is worried that the market will become too inundated with foxy fare, the way it has with owls and peacocks.
Stll, it's always a fun surprise to find a little fox ornament or trinket in a store.
When we have a dog that looks like this, who could blame us?
This site uses Facebook comments to make it easier for you to contribute. If you see a comment you would like to flag for spam or abuse, click the "x" in the upper right of it. By posting, you agree to our Terms of Use.