Don't Rain on My Parade
Although it is quite sunny out right now, it felt as though the 24 hours before that consisted of darkness and rain.
It's difficult to come to terms with the fact that this is nothing compared to what's ahead of us in the winter season, and we've been somewhat spoiled with our mild 50 and 60 degree November days.
The way I like to cope with the changing weather is by punching up my fall and winter clothes. Instead of plain rainboots, I've been loyal to my purple and green Missoni for Target roseprint boots.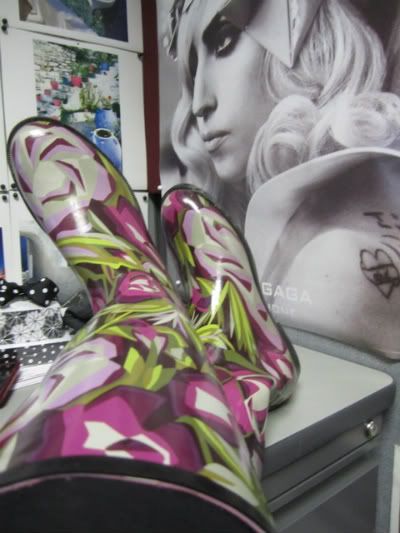 The only fun thing about rainy days is the fact that I can bust out these boots, a trench coat and my clear plastic bubble umbrella.
If it's going to be a rainy, dreary day, why not brighten it up with some fun accessories meant for the rain?
This site uses Facebook comments to make it easier for you to contribute. If you see a comment you would like to flag for spam or abuse, click the "x" in the upper right of it. By posting, you agree to our Terms of Use.