The Makings of a Middleton Halloween
Ever since Kate Middleton came onto the scene, I've admired her classic style and beautiful chestnut hair.
I myself have dyed my hair just about every (found in nature) color, chopped it, spiked it with pomade, permed it, straightened it, everything. After growing out my hair for my wedding and subsequently chopping it off shortly thereafter, I've worked at growing it out over the last two years. Kate's lustrous brown hair has given me something to strive towards - and to avoid the peroxide.
Because I don't think the fascinator is going to make its way into the U.S. - although embellished headbands are becoming all the rage - I figured that Halloween would be the perfect time to get my Middleton on.
After going through my closet to get the tailored dress and cropped tuxedo blazer, there were three key accessories to complete my Middleton look:
1. Sapphire and diamond Diana ring. They sell knock-offs of the beloved engagement ring of Princess Diana and now Duchess Catherine, but why not print off an enlarged version of the ring and bling out for all to see?
2. Fascinator. I found this beautiful hat at the Paris vintage store in Royal Oak, and I might actually wear it at Christmas time. It has the netting, the velvet bow - all the makings of an elegant topper.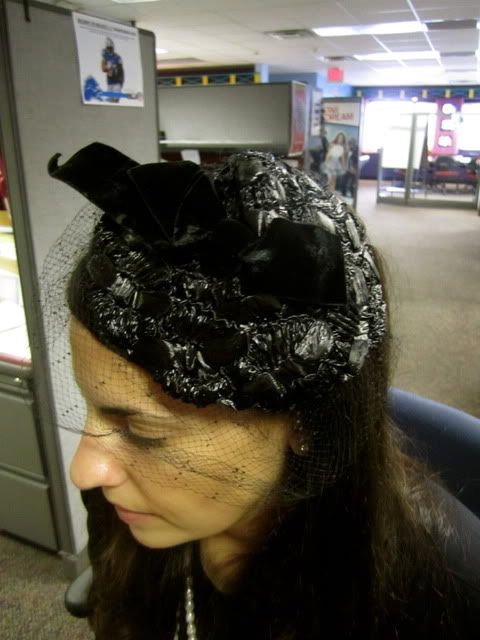 3. Nude pantyhose. Kate Middleton and her sister Pippa are apparently bring nude hose back. Not sure if it's a trend that will stick, but it was an essential part to the Kate look.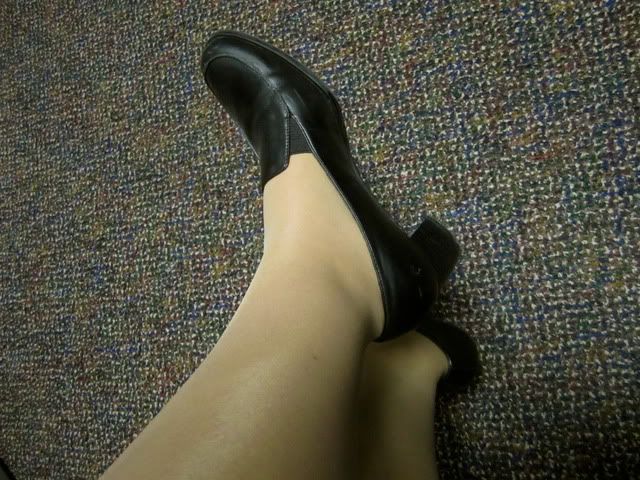 The full Middleton look:
I hope you all have a wonderful Halloween!
This site uses Facebook comments to make it easier for you to contribute. If you see a comment you would like to flag for spam or abuse, click the "x" in the upper right of it. By posting, you agree to our Terms of Use.