Mad for Missoni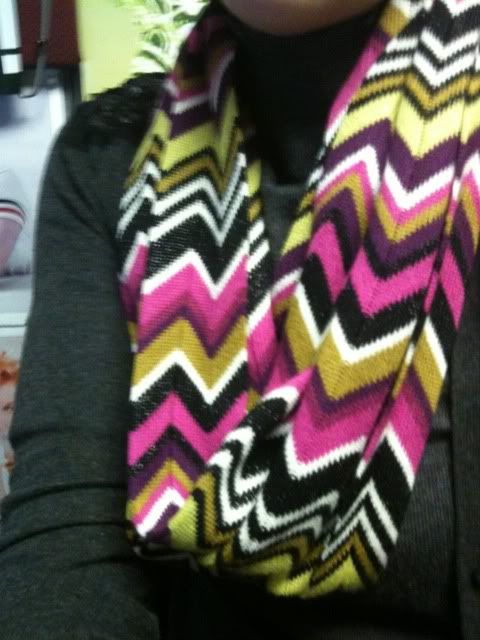 When the Missoni line became available at Target, everyone seemed go to hog mad. I felt lucky that I decided to impulsively buy several items before work on Target's website, just before it began to crash from all of the traffic.
Now that the weather is cooling down in Michigan, it seems like the perfect time to break out some of the knitwear I ordered.
My Missoni infinity scarf - which takes away all of the guesswork and need for finesse in the act of draping, and also lacks the annoying tail ends of a regular scarf - felt like the right addition to my otherwise gray and black monochromatic ensemble.
This site uses Facebook comments to make it easier for you to contribute. If you see a comment you would like to flag for spam or abuse, click the "x" in the upper right of it. By posting, you agree to our Terms of Use.